What can we help you find?

General
Colorado Realty and Property Management, Inc. is a full-service property management company focused on helping homeowners become successful landlords.
We effectively manage your rental property through: 

Analyses of rental rates and trends
Property advertising and marketing
Applicant screening and selection
Lease execution
Coordination of maintenance and repairs
Management of Move-in and Move-outs
Rent collection
Financial management and bookkeeping
Property Assessments
Tenant management and lease enforcement
Lease renewals
Knowledge of and Compliance with local laws
For more details about our property management services, view our full-service property management page.

We specialize in Single-Family homes, Condos, Townhomes, Duplexes, Triplexes, Fourplexes and small residential buildings.
We do not manage large apartment buildings (21+ units), commercial properties, or do HOA management. We aren't interested in managing homes with chronic repair issues or conditions that might adversely affect the health or safety of a tenant.
Our Property Managers and Real Estate Brokers are licensed real estate agents and REALTORS®. Our administrative and maintenance staff are not required to be licensed.
Yes, we are members of the following:
Multiple listings confuse listing services, as well as potential prospects on both the for sale and for rent side. We do not want there to be a situation where a property is accidentally promised to a tenant and a potential buyer.
Property management is our primary function, and we are looking to foster relationships with homeowners looking to become successful landlords.
We aim to provide a hands off experience and will update you with important milestones and escalated issues. You'll hear from us when you need to hear from us. Of course you are welcome to call at any time and get an update, or visit our office and chat with our team.
Our monthly management fee ranges between 8-10% depending on the number of properties we manage for a particular client. Please contact our office for more details and/or view our pricing page.
Our fees are very competitive, and therefore are non-negotiable. We realize you can probably find a cheaper property manager, but the price should not be the determining factor in deciding whom you hire to manage your property.
The ultimate cost of using a property manager is determined by many things other than the fee we charge, namely, the efficiency and manner in which we handle problems. We feel that our services, our systems, and the experience and expertise we offer are a very great value at the fee structure we have established.
We are responsible for our own agreements and use Attorneys to develop and write our Property Management Agreement. It is not likely that two different property management companies will have the same agreement.
We can start the process immediately. Contact us so we can find out more about you and your property, and see if we're going to be a good fit.
Please contact us if you have other questions or wish to discuss letting us handle your property.
We do not. Our experience shows us that renting a unit furnished actually decreases the number of potential tenants who will consider the property for long term leases. There are fewer people looking for furnished units. And thinking long term, we can't maintain the furniture like we can the rest of the house. We can paint walls and clean carpets, but the furniture would just get older and less valuable each year.
In our market, the vast majority of prospective tenants are looking for a long term (12 months) lease. Long term tenants also have all their own furniture that they move with, so leaving behind furniture is actually a hindrance for them. We've not once had a resident happy that items were left behind, so we now require the property is fully vacant so that we can attract highly qualified tenants who want to renew their lease year after year. Afterall, our goal is to help you minimize vacancy, turnover and leasing costs by having great, long term tenants in the property.

Leasing
Renting homes is highly dependent on marketing. We acquire tenants through;

WORD OF MOUTH / REFERRALS - We regularly receive referrals from our current and past tenants, friends of our tenants, and from other Broker's agents.
INTERNET LISTINGS - We have developed a comprehensive web presence, which provides information on rental homes that are currently available.
CORRECT PRICING - Even the best properties will not lease quickly if overpriced. We analyze the market to be certain your property is priced according to current market conditions.
THOROUGH PREPARATION - The most desirable properties, even when priced well, will not lease quickly if they are not in top condition. Properties must show well and have "curb appeal". We make sure your property is presented in a clean and attractive condition so that it will catch the attention of a good, qualified tenant.
COORDINATE IN PERSON SHOWINGS - We do both assisted and unassisted showings. When the property is vacant, we place a lockbox on the property that allows it to be shown unassisted 7 days a week, 8am-8pm daily.
PROFESSIONAL PHOTOS -- Professional photographs on every listing and update the photographs when needed or changes have been made to the property.

Normally, there are several factors that can make a property difficult to rent - an undesirable neighborhood, the property doesn't show well, pets are not allowed or the rent is not competitive. If one of the last two problems appears to be a factor in marketing your property, we will make suggestions to correct them. We do our utmost to keep all properties rented, not only for your benefit but also because our income is based on a percentage of the rental income.
IMPORTANT: All application fees are non-refundable.
Credit Score: All applicants must have an TransUnion Vantage score (individual or group average) of 680 or above to qualify. All scores below 680 will be declined.
Income: All applicants must earn a (combined gross income) minimum of 2 times (2x) the monthly rent. If applying with a co-signer, all of the screening requirements must be met but gross income of the co-signer must be equal to or greater than 5x the monthly rent
Criminal: Felony convictions for sex offenses, stalking, manufacturing and/or distributing a controlled substance, and crimes resulting in the death of another person will be cause for denial. No registered sex offenders will be approved. Other felony convictions in the past 5 years may be cause for denial of the application pending the nature of the offense.
Bankruptcy: Bankruptcy may be grounds for denial.
Rental History: A clean rental history free of evictions or outstanding balances for the last 7 years.
Pets: Pets are allowed at the owner's discretion, no dogs of an aggressive breed (list can be found below) and a $165 Administrative Fee plus $100 additional per pet is required. Only two pets allowed per property.
Multiple Applications: In the case of multiple applications we do not operate on a first come/first serve basis. The final decision is based upon the application with the highest income to rent ratio. In a case that there was a more qualified applicant Colorado Realty and Property Management, Inc., will hold your application for 90 days should the applicant decide to move the application to another listing in Colorado Realty and Property Management, Inc.'s, portfolio.
A prospective tenant has the right to provide to the landlord a portable tenant screening report, as defined in section 38-12-902 (2.5), Colorado revised statutes; and if the prospective tenant provides the landlord with a portable tenant screening report, the landlord is prohibited from charging the prospective tenant a rental application fee; or charging the prospective tenant a fee for the landlord to access or use the portable tenant screening report.

Report must include;

*Name

*Contact information

*Verification of employment and income

*Last-known address

*Rental, credit, and criminal background histories, in compliance with Colorado law

Reports must meet the following criteria;

*Completed within the last 30 days

*Made directly available to the landlord by the consumer reporting agency or through a third-party website regularly engaged in the business of providing consumer reports, in compliance with all applicable consumer reporting laws

*Provided to the landlord at no cost

*A statement from the prospective tenant that there has not been any material change in the information provided in the report
Colorado is a very pet-friendly state, so we strongly recommend allowing pets in the property to increase rentability. Properties that do not allow pets take longer to rent (usually by several weeks) and they cannot rent for top of market rates. We know some landlords may have apprehension to allow pets, which is why we've committed to pet-screening each pet, collecting an additional deposit and providing a pet damage guarantee up to $2,000.
Yes, "Restricted Breed Of Dog" shall mean any American Pit bull Terrier, American Staffordshire Terrier, American Wolf dog, Staffordshire Bull Terrier, American Bulldog (Old Country Bulldog), Dogo Argentino, Canary Dog (Canary Island Dog, Presa Canario, Perro De Presa Canario), Presa Mallorquin (Perro de Presa Mallorquin, Ca De Bou), Timber Shepherd, Chow-Chow, Rottweiler, Doberman Pinscher, Akita, Tosa Inu (Tosa Fighting Dog, Japanese Fighting Dog, Japanese Mastiff), Cane Corso (Cane Di Macellaio, Sicilian Branchiero), Fila Brasileiro or any dog displaying the majority of physical traits of any one (1) or more of the above breeds. This list is subject to change.
Yes. We provide a virtual tour and floorplan for those that are unable to view the property in person. We strongly encourage all tenants to view the property in person prior to applying or moving forward with signing a lease.
All leases are in writing and normally cover a period of one year. Longer or shorter leases are approved after discussion with the property owner. During slower rental periods, we accept leases for less than one year, or more than one year, in order to have the lease expire during a more active rental period. On occasion we may elect to place a tenant on a month to month to accommodate a sale of the property by the owner or moving the property into a more active rental period like the summer months.
During the lease term, we may have occasions to enter the property for repair or maintenance reasons and will use that opportunity to examine the property. In addition, we will schedule an annual property assessment walk-through to see how the tenants are maintaining the property. We make sure the tenants are abiding by the lease, the air filter is being changed, that the smoke and CO alarms have batteries and that there are no unreported problems at the property. We will also schedule a visual assessment walk through prior to offering a renewal on a lease. This protects both you and your property. The right for us to make routine assessments of the property is part of the tenants lease agreement.
We give them an opportunity to correct the situation, and usually they will. If a problem persists, we will make a decision based on that specific situation.
Do not talk with your tenant and don't discuss anything with them. That's why you hired us. We have systems and procedures in place to document all communications with the tenant. Our entire team is trained on customer service, best practices, and Fair Housing. Frankly, we recommend blocking the tenants numbers. We will never release your contact information to the tenant.
We're doing everything we can to place highly qualified, long term residents who want to take great care of your rental property. These types of residents do not want to move into a property that has items left behind for them to discard. While it may come from a good place, they do not want your old sofa, patio furniture or TV wall mount. This is a hindrance to a positive move-in and even sets bad expectations for the residents thinking they can leave things behind when they move out. If you have items you no longer want, we can coordinate junk haulaway services.
As a company, we provide a hands-off, peace of mind approach to owning a rental property. Owners who want to be hands off, do not want to meet their tenants. Meeting the tenants does not provide the landlord with any benefits, as we are the ones coordinating all the showings, screening, maintenance and renewal process. Meeting would only cause confusion about points of contact, undermine the company's expertise and processes and could potentially create serious legal issues due to lapses in communication.
You are welcome to coordinate walk-throughs with the maintenance coordinator and they'll meet you at the property. While most property owners find the thorough reports uploaded to their portals to be sufficient, we understand that some out of the area owners may want to visit the property if they're in town.
Our company utilizes a third party inspection company to ensure we get the most accurate report of the property's condition. We use this to confirm that there are no unreported maintenance issues, no lease violations or other concerns at the property. Because of this process, the landlord will not be doing their own inspections of the property.
In the state of Colorado, it's against fair housing laws to discriminate against sources of income. To comply with laws, we do accept housing vouchers. The great news about housing vouchers is that your rental income is guaranteed by the government and housing voucher residents usually stay longer than non-housing voucher residents, due to it sometimes being more difficult to move. Housing voucher residents are also screened using all of our other screening criteria and they take great care of the property so that they do not lose their housing voucher.
 
Assistance animals that have verifiable documentation will be accepted so that all fair housing laws are followed. Assistance animals without verifiable documentation will not be approved if it is a no-pet property.

Utilities
Most tenants will pay for utilities directly, unless the utility is covered within the HOA dues. Our team monitors for any late or delinquent payments on utilities to avoid lapse in service.
Real Estate
Yes, we are a full service brokerage, and licensed by the Colorado Real Estate Commission to sell as well as manage properties. We sell lots of properties every year! Our agents are well trained in property management procedures and in the sale or purchase of residential investment property. They would be happy to assist you in either the purchase or sale of residential or investment properties. Our property owners receive a discount if they use our agents to represent them in the sale of their properties.
The Colorado real estate market is ever-changing and most property owners, at some point, are faced with a move and are curious about renting their home compared to selling it. Not all properties make great rental properties. If your property is in disrepair, if you're not willing to neutralize and modernize the property for tenants, if you have 0 funds for maintenance you may want to consider selling the property. However, if your property is in good condition, is neutral or you're willing to neutralize it and you're prepared for any potential maintenance costs, renting the property is absolutely an option. Most landlords we work with want to keep their property for any of the following reasons: to have a "piece of the pie" here in Colorado real estate, to know there's a place to move back to one day if they want, to receive the tax benefits of a rental property and to build wealth for their family long term- such as paying for college, retirement, or having something to pass down in the family.
The laws in Colorado are constantly changing and our company is extremely diligent when it comes to following legislative updates for our industry. You can learn more about changing landlord laws in Colorado by visiting com or coloradolandlordlegislativecoalition.org
We require a Landlord Insurance policy with Colorado Realty and Property Management, Inc listed as "Additional Insured" or "Co-Insured". The policy must have comprehensive public liability insurance with minimum coverage of $1M. If you are unable to provide the policy or your insurance agent cannot list us as an Additional Insured, we will simply add your property(ies) to our master general liability policy. You may opt-out of the master general liability policy at any time by providing a copy of the insurance evidencing the coverage required.
Homeowners insurance will cover your owner-occupied home and belongings. Landlord insurance is different and is sometimes called rental or rental property insurance but not renter's insurance- that's for the tenant. Landlord insurance usually costs about the same as homeowners and typically provides more liability coverage and does not cover your items in the home, as someone else is living there now. We do require our residents to have renter's insurance and that will cover their belongings in the property.

Accounting
Rent is due on the 1st of the month and late on the 2nd.If payment has not been made by the 2nd day of the month, we send the tenant an email letting them know that we haven't received the rent. If we get no response from the tenant by the 3rd, then we post a 30 day demand for rent or possession of the property.
Absolutely! We can deposit your rent proceeds directly into your bank account by ACH direct deposit. We can only deposit money into your account, we cannot take any money out of your account.
You should receive your statement and rent proceeds no later than the 15th of each month, providing the property is occupied and the rent has been paid on time. Rent proceeds disbursements are made by ACH direct deposit into the owners' accounts and statements are available the same day. The statement is available through the Owner Portal.
We will pay your lawn service and any other bills or invoices generated as a result of repairs, utilities or other services to your property. We will not pay mortgage or insurance payments on your behalf, however we will pay HOA dues for a one-time fee per year and upon request.
All security deposits are held in a special trust account as required by Colorado law until the end of the tenancy. Property owners will not be able to hold any tenant deposits.
As the property owner, the landlord is responsible for HOA dues. If you aren't wanting to remember to make the payments, you can opt-in to have our company use owner funds to cover the HOA dues.

Maintenance
Our general rule of thumb is this; if something has happened, or is about to happen, that will disrupt your ordinary monthly cash proceeds by more than the $500 amount in your reserve account; we will let you know about it. We will call to let you know what has happened and the expected financial impact on the following month's statement. If something may cause a potential interruption in your ordinary cash flow (loss of tenant or major repair), we will let you know about it right away. Otherwise non-emergency items will be notated in your monthly statements.
Tenants may submit requests through their tenant portal.After receiving a routine repair request, we will contact the tenant and ask them questions in order to help us determine the exact nature of the problem before sending a service technician. Our goal is to first try and troubleshoot all maintenance issues in the event the tenant can solve it themselves (ex: reset button on the disposal, tripped breaker etc.) before your money is spent on a service call. After determining that it is a legitimate problem, we will send the appropriate service vendor to make the repair. We tell our tenants that we are able to handle most repair requests within 1 to 3 working days. Comfort items such as air conditioning, no hot water or heat, receive highest priority and are usually attended to the same or next business day.
For emergencies, tenants may call our 24/7 emergency line. Once we have determined whether or not the issue is considered an emergency and needs to be handled after hours, we will dispatch the appropriate vendor to control and handle the emergency. Tenant safety is absolutely the top priority.
 
Yes, we require a $500 reserve per property in your portfolio so that there are funds to pay the vendors for minor repairs. For multi-unit properties, the maintenance reserve is established on a case by case basis.
This is the greatest fear of most new owners. We promise in writing not to do that. Ordinary maintenance and repairs of less than $500 are paid out of your account, and you will see this in your monthly statement. If we think a repair might exceed $500 and we are unable to reach you, we may initiate repair work even if it is higher than $500 as stated in the management agreement; for the following cases:

the health or safety of a tenant is an issue;
the property will incur damage if immediate action is not taken,
In instances where there is only one option to consider.

We would only be acting in your (the owners) best interest.
No, we only use our qualified vendors. We are not able, for liability reasons, to use your friends or relatives to perform work on your home unless they are in fact licensed vendors and they can provide us with the necessary documentation and insurance.
We will be happy to invite them to join our vendor list if they are qualified and insured, and they agree to sign our Vendor agreement. We already have a stable list of very qualified and reasonably priced vendors that we have used for many years. If a company you prefer wants to be added to our vendor list, they can contact us and we will interview them, and let them know what is required.
Our professional reputation, with both tenants and owners, is largely, if not entirely, determined by how well we handle maintenance. Therefore, we follow a practice that is most likely to ensure the best possible response and resolution to problems.
Yes, however we prefer that the owners do not use a Home Warranty Company. Home warranties aren't always a bad thing. If you are the person living in the home, they can be beneficial. The warranty is designed to fix issues in your home in a somewhat timely manner and save you money. If you recently purchased the home, a warranty offers peace of mind, especially if the warranty was paid for by the seller. However, in an investment property, you have to cater to your tenants. Going a week or more without a functioning toilet or microwave isn't an option for them. The longer they have to wait, the more likely they are to request a rent credit, costing you more money. Another issue is that home warranty companies typically work with subpar vendors. Their online reputation reflects this. If you Google or Yelp the vendors they use, you'll usually find that they have between 1-2 stars. So now not only has your tenant waited too long to get their problem fixed, but the work likely was not done as well as it should have been. If the owner would have just sent a good vendor from the start, it would have been resolved much more quickly, resulting in a happy tenant and money saved for the owner.
We do not have in-house maintenance and only work with qualified contractors in the community. Our Vendors must meet our requirements including providing us with Liability and Workman's Comp insurance and proof of license if applicable.
Our lease agreements outlines that regular lawn care is the responsibility of the tenant. They have the option of doing the work themselves if they do a quality job of maintaining the lawn or they have the option of hiring a service to do it for them. When it comes to the sprinklers, we want to make sure that the sprinklers are properly winterized in the fall and properly activated with the right settings in the spring, so we will coordinate this service for the property at the landlord's cost.
Maintenance is one of the most variable costs when it comes to rental properties. While every property is different, most homes will incur annual maintenance costs of 5-10% of the rent revenue. For example, if a property rents for $2500 per month, the annual maintenance costs could range from $1500 to $3000. Some years may be less, some may be more. Properties with older major systems (HVAC, electrical, plumbing, appliances, etc.) will usually have higher costs. Newer build homes or homes with newer major systems will usually have lower costs. We work hard to curate the best vendors to reduce maintenance costs for you, but this is an important part of owning a rental property that you should be prepared for.
Five star properties attract 5 star tenants. The first rule of thumb to having a property stay in good condition is to give it to the tenant in excellent condition; they see the condition we expect it to be maintained at when they move in, and tenants take more pride in their home when it looks good. If you give a tenant a home with zero holes in the wall, you get it back with no holes in the walls. But, if you give a tenant a home with 3 holes in the wall, you get it back with ten.
To name a few, the property will need to be professionally carpet cleaned and professionally house cleaned, blinds or window coverings will need to be provided in all bedrooms and bathrooms, property must have the appropriate amount of CO and smoke detectors throughout, etc. Please contact us for the full list of our requirements when preparing the property to rent.
Creating an LLC for a rental property is a good way to protect yourself and your money from liability issues. Depending on the state you live in, you could benefit by making it easier to manage your income and taxes as well. We recommend talking to your Tax Advisor or a Real Estate Attorney to determine what is best for you.
All accent walls and custom colors will need to be neutralized. Most rental homes are painted in neutral colors, so most renters acquire furniture and decor based on those expectations. When they find a property that would otherwise be perfect for them, but they just can't figure out how to envision their furnishings in the home, they will move onto other listings. You're seriously limiting your potential tenant pool if you stick with a custom color palette, as beautiful as it may be.
AVG Showings to Lease a Property
Google Reviews 4.8 Star Rating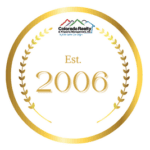 We've been managing properties in the area since 2006.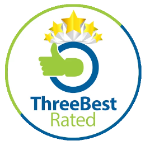 Rated ThreeBest Property Management Company since 2020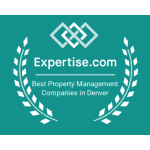 Award-winning Best Property Management Company since 2016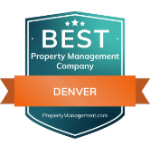 Best Property Management Company Award since 2019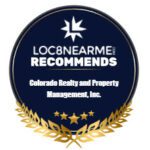 LOC8NEARME Recommends